What is PinClash?
An open qualifying, single elimination head-to-head pinball tournament for pinball streamers

Presented by IE Pinball
Machine: Stern Pinball's Avengers Infinity Quest
When To Watch: June 12, 2021 at 3pm Eastern/12pm Pacific on IE Pinball.
When To Qualify: Qualifications are open Sunday, March 28 through Friday, April 30, 2021 at 9pm Pacific on Battle Royale Challenge Mode. Join the Official PinClash Discord Server for more details and to submit qualification attempts.
Format: Two competitors battle heads-up on the same title from separate locations over a total of 3 matches. Each player will receive a point value based upon their performance in each match. The player with the higher point value at the end of the round advances. The player with the lower point total is eliminated.
Entry Fee: Qualification rounds are FREE to enter. Finalists (Top 24) will have a $50 fee to enter the final tournament.
Capacity: 24 participants, selected via a qualification period on Avengers Inifinity Quest Battle Royale Challenge mode.
Current Prizes: 1st Place - $1,000 Guaranteed + Stern Avengers Infinity Quest Playfield + $200 PinMonk Gift Certificate + $250 The Art of Pinball Gift Certificate + Stern Translite!
2nd Place - $475 + $100 PinMonk Gift Certificate + $250 The Art of Pinball Gift Certificate + Stern Translite
3rd Place - $285 of remaining prize pool + $75 PinMonk Gift Certificate + PinShades + Stern Translite
4th Place - $190 of remaining prize pool + $50 PinMonk Gift Certificate + Stern Translite
5th-16th Place - $25 PinMonk Gift Certificate
17th-24th Place - $10 PinMonk Gift Certificate

Top Qualifier - $100!

Best score just outside of qualifying - PinShades

Any person submitting a valid qualifying score and not in the final 4 will be entered in a random drawing to win 1 of 4 Stern Translites

Random drawing for all competitors for a custom turned Thanos-themed pen courtesy of Fliptronic. PENCLASH!
Random drawings for all competitors for 4 Haggis Pinball Hats & 4 Haggis Pinball T-Shirts

Total cash prize pool with sponsorships: $1,950
How To Enter: All competitors must submit their scores via the Official PinClash Discord Server. Join the server today to enter into the competition!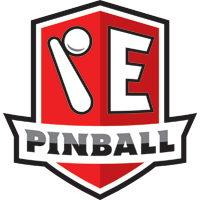 Main Tournament Challenges
Challenges are broken into five tiers of increasing difficulty. As the tournament progresses, higher tier challenges will be selected. All challenges are selected randomly.
Challenges are subject to change prior to the tournament.
Tier
Challenge
Tier 1
Collect Black Panther
Collect Black Widow
Collect Hulk
Start a Gem Quest
Start a Hawkeye Challenge
Collect a 3x Hawkeye Combo
Start Thor Multiball
Collect a Shield Bonus
Start any Super Mode (Not Super Ball Saver)
Tier 2
Collect Level 1 Black Panther
Collect Level 1 Black Widow
Collect Level 1 Hulk
Start Iron Man Multiball
Start a Gem Quest with 1 Portal Lock
Collect T-H during Thor Multiball
Start Gamma Ray
Collect a Combo Jackpot
20,000,000+ Score
Tier 3
Collect Level 2 Black Panther
Collect Level 2 Black Widow
Collect Level 2 Hulk
Start a Gem Quest with 2 Portal Locks
Collect an Iron Man 2x Tower Jackpot
Collect T-H-O during Thor Multiball
Collect any Gem
Collect any Bronze+ trophy
Collect 10,000,000+ in Gamma Ray
Collect 2 Computer Grid Row Awards (3-in-a-row x2)
Collect 2 Combo Jackpots
50,000,000+ Score
Tier 4
Collect Level 2 Iron Man
Collect any Silver Trophy+
Collect 20,000,000+ in Gamma Ray
Collect 3 Computer Grid Row Awards (3-in-a-row x3)
100,000,000+ Score
Tier 5
Collect any Gold Trophy
Collect 30,000,000+ in Gamma Ray
Complete the Soul Gem Quest
Collect a Thor Super Jackpot
Collect an Iron Man Disc Super Jackpot
200,000,000+ Score
Scoring Values
Time to Completion
Points Awarded
Under 0:30
0:30-0:59
1:00-1:29
1:30-1:59
2:00-2:29
2:30-2:59
3:00-3:29
3:30-3:59
4:00-4:29
4:30-4:59
5:00-5:29
5:30-5:59
6:00+ or Incomplete
60
55
50
45
40
35
30
25
20
15
10
5
0

Challenge Selection

Challenges will be selected at random from each tier as follows for each round:
Round
Challenge
Round of 24
1x Tier 1
2x Tier 2
Round of 16
1x Tier 1
1x Tier 2
1x Tier 3
Quarterfinals
1x Tier 2
2x Tier 3
Semifinals
1x Tier 3
1x Tier 4
1x Tier 5
Finals (5 matches)
2x Tier 4
3x Tier 5
Tournament Information and Rules
Stream Permissions: For the duration of the tournament, participants will be required to stream directly to their Twitch channel and give IE Pinball full permission to capture all video and audio from their stream for use on the IE Pinball Twitch Channel during the tournament. All participants will be provided a scene layout to use within their streaming software during the tournament. Channel logos and any additional materials should be placed only in the designated areas on the provided layout. Stream notification audio must be disabled.
Rules: Participants agree to abide by all rules and regulations set forth by PinClash officials. Participants with improper machine setups as set forth by PinClash officials may be disqualified and/or removed from the tournament at any time.

PinClash officials will undergo a stream quality review for each application. Applicants requiring stream quality adjustments as determined by PinClash officials will be contacted with details. Applications may be denied if requested adjustments are unable to be made.

Due to the nature of the format, only 1 participant may compete per location/household.

Machines will be set to 5 ball play. Ball saves, where applicable, are to be disabled. In-progress game restarts will be allowed. A complete set of software settings will be provided to each participant prior to the tournament. Failure to comply with the software settings given may result in immediate removal from the tournament.

Tilt Bob must be installed. Top of tilt bob cannot be lower than the ring. For playoffs, playfield must be set to a 7 degree pitch. Failure to comply with the physical settings given may result in immediate removal from the tournament.

Timers will be displayed on-stream for each participant controlled by PinClash officials. In the case of an on-screen timer error (false start, late stop, or any other unforeseen issue) PinClash judges will have off-stream timers to be used as backups. Time rulings and points awarded by PinClash judges are final.

In the event of a disconnection while a match is in session, the participant with the disconnection will forfeit the current challenge and receive a 0 for the match. A disconnection is defined as a loss of network connection from the participant to Twitch for more than 30 seconds. The participant will have no more than 5 minutes to re-establish their connection to continue any future matches. Failure to do so will result in a forfeit from the round, eliminating them from the tournament. Connection issues lasting less than 30 seconds where challenges are completed within that timeframe will have their results determined by PinClash officials.

Challenges will be randomly selected by PinClash officials from the list of available challenges.

In the event of a stuck ball, participants are to immediately stop play and place both arms over the glass in full view. This will signal PinClash officials to pause their timer while the stuck ball is freed. As coindoor ball saver will be active, all balls in play should be drained. PinClash officials will resume the timer upon the autolaunch of the first ball returned to play.

To keep the tournament moving the final challenge may be omitted in the event one player has an irrecoverable point deficit prior to the completion of all challenges.

In the event of a tie, participants will enter a sudden death round. Sudden death will be a round of Battle Royale Challenge using stream timers to determine the fastest or furthest finish. The in-game timer will not be used.

Qualification and seeding for the tournament will be determined by streamed Battle Royale Challenge Modes. All PinClash competitors have from Sunday, March 28 to Friday, April 30 at 9pm Pacific to submit their best Battle Royale Challenge Mode Flips Used for qualification and seeding into the tournament. The top 24 scores (lowest number of flips) will qualify for the tournament and will determine seeding with the top 8 times receiving a bye. Highest total score will break any flip count ties.